Our Marvel and DC picks for the week ahead!

Marvel:

Carnage U.S.A #3

This mini-series about one of Spider-Man's most formidable foes has been very entertaining so far. If #3 can keep up the quality then we're in for a treat.


New Avengers #21
The H.A.M.M.E.R war continues, as Norman Osborn's Thor clone, Ragnarok, goes up against the New Avengers. #20 was a little disappointing but I have faith that this one can bounce back.
Secret Avengers #22
This much hyped new direction for the series, with a new line-up and new writer in Rick Remender looks great and should definitely be on your radar.

DC Comics:
Batwoman #6
A new story arc begins on what (I think) has been the one of the best New 52 titles of them all. My only worry is that J. H. Williams III's beautiful art will not be present with Amy Reeder taking over. Apart from that, this should be a must-have!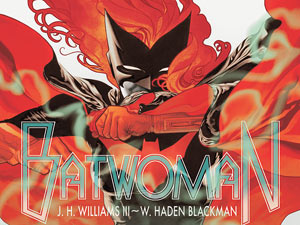 Penguin: Pain and Prejudice #5 (of 5)
The finale of this acclaimed limited series explaining the motivations of one of Batman's most famous villains reaches its conclusion. Let's hope it's a satisfying end.