UPDATE: A bunch of new teasers have been released in the last few days including one's depicting rough times ahead for Captain America and Iron Man! They're all viewable below.
Oh, Marvel! Why must you tease us with these delightfully vague pictures whenever you've got something to announce. It looks like Avengers vs. X-Men won't be the end of the Marvel Universe's troubles as this October..... "This is War" hits shelves.
Nothing is known about the project now but be sure to check back in July, where details will probably be released at this year's Comic-Con International. For now though, check out the teasers below. What do you think we can expect? Comment below!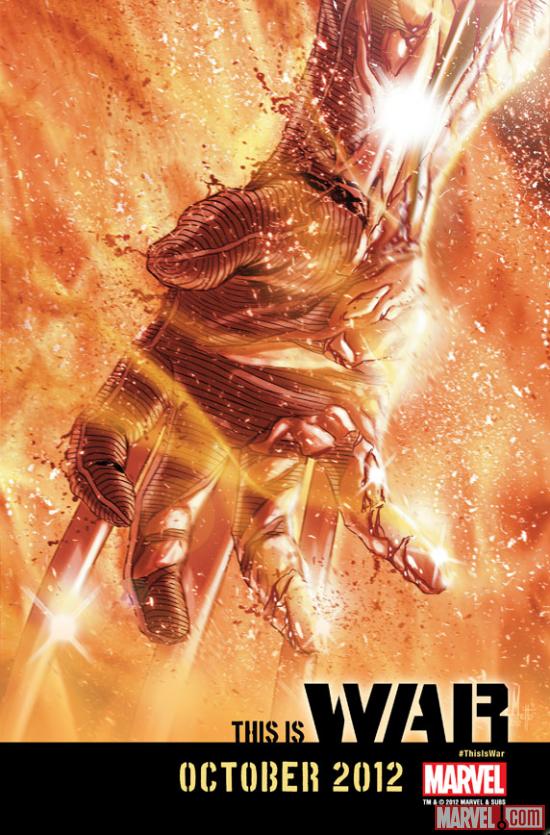 UPDATED: 26th June 2012
UPDATED: 27th June 2012